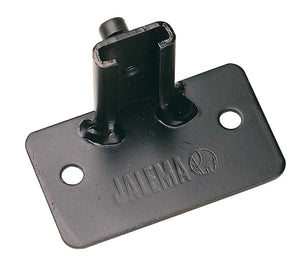 These brackets are for installing T-Bars into cabinets, closets and other structures.

Must order Duo-profile T-bars (9705200) which can be cut to your specifications up to 40".

Call for lengths over 60".

This allows you to create your own custom hanging systems using existing wood or metal cabinets, shelving and other structures.

Comes with wood/metal screws.