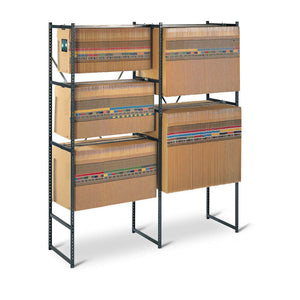 Includes Uni-rack extension 21"D - 6455500

Includes set of 3 duo-profile T-bars -  6460030
Attaches to Uni-rack basic

Measures 39"Wx21"Dx89"H

On average this unit will store 125  x 1/4" inch thick files per level for a total of 300 files per racking unit.

This rack unit can be used with Job / Repro files up to 24 x 36" capacity. 

Item #6455503.